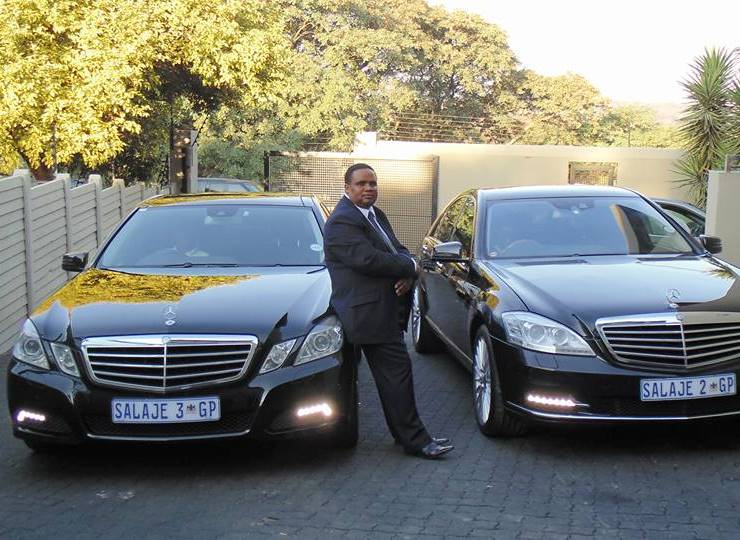 A Malawian pastor has taunted his "haters" on social media by offering cash awards to anyone in the country who can match his wealth.The pastor whose wealth can is in excess of $100M
Pastor Hastings Salanje of Hastings Salenje Ministries posted pictures of himself posing next to his two top of the range Mercedes Benz vehicles with personalized registration plates.
"I want those people who commented wrongly on my page to show me if they have one of the cars I posted on this page to come forward and I will give 100,000 Kwacha (Ksh 25,000) to the person who does that." Pastor Hastings Salanje declared.
Each of the two vehicles is estimated to cost  Sh 18 million.
The pastor is not alone,in Kenya for instance,pastors are driving sleek cars while their congregation are wallowing in poverty.In 2014,infamous pastor Kanyari was heavily embarrassed when Jicho Pevu's Mohammed Ali  revealed secrets in his church.Apparently,the pastor faked miracles in his church to gain more followers and charge exorbitantly to perform such miracles.
Pastor Nganga,who owns Neno Evangelism Centre,caused a fatal accident which resulted to the death of one woman.After realizing his mistake,he disappeared to the bush.He was later arrested and charged with reckless driving.
Though the pastor was later released on a cash bail of Ksh 500,000,he represents a long list of rogue pastors whose intention is to make their followers poorer by promising them heaven on earth,which doesn't exist.