It's always hard to determine which is the best game to play between Lotto and Sportpesa.
My Lotto Kenya and Sportpesa have become extremely popular among Kenyans, outshining Safaricom perennial promotions. However, many Kenyans are in dilemma in regards to the most ideal game to play,given Lotto and Sportpesa.
While I agree both games involve luck, one of the two games has high chances of winning the Jackpot.
Lotto Kenya's Jackpot is in most cases higher than that of Sportpesa but chances of winning the jackpot are almost zero. Predicting 7 numbers correct out of 49 is very hard, next to impossibility.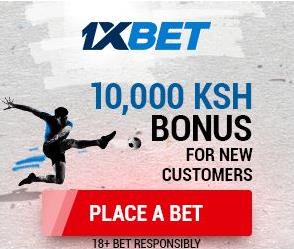 One thing I like about Sportpesa is that you determine your fate where by you predict the winner of a match and if you get it correct, you are awarded the cash there and then. The outcome of Lotto depends on individuals who after conducting the draw, they reveal the result to you. Which means the player is not sure whether the draw was conducted genuinely or not.
It is interesting that in some games, you can know the winner even before the game starts. This is where Sportpesa becomes more exciting. So you are assured of winning some cash, even if it's little.
Recently, ELIMAH Khanaitsa won a whooping Sh 22 million from Sportpesa just by predicting right the 13 games allocated for the Jackpot. Other winners in previous jackpots include Aggrey Simiyu, Samwel Machogu and Paul Wainaina.