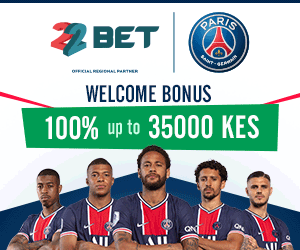 Getrude's Children's Hospital Lavington,Thika,Donholm,Kitengela and Mombasa Clinics
Lavington Clinic
The clinic was started in the year 2003. Located along Othaya road, off Gitanga road in Lavington,  the clinic receives clients from Kileleshwa, Muthangari, Kawangware, Lavington and areas as far as Kikuyu. We are positive and have high expectations in making the clinic achieve our clients expectations in terms of services offered.
Services Offered 
Paediatric consultant clinic
Pharmacy
Outpatient consultation
Paediatric consultant clinic
Nephrology clinic
Chest clinic
Endocrinology
Well Baby clinic: Provides a wide range of services including Travel Vaccines
Contacts Lavington Clinic Tel: 0721394306 / 0736993100
Kitengela Clinic
Gertrude's Kitengela clinic was opened on the 6th day of November 2010. The clinic is located in Kitengela town about 700 meters from the main bus terminus along Namanga road.
With an aim to be the preferred pediatric healthcare provider in Kitengela and its environs, the clinic is manned by a committed and experienced team in child friendly environment and offers the below listed customized services:

Emergency and outpatient consultation:
This efficient service is available from 8:00 AM to 8:00 PM on Monday to Saturday, 9:00 AM to 7:00 AM on Sunday and public holidays.
Laboratory:
Services run same time as the consultation above. a wide range of tests are available within short waiting time.
Pharmacy:
A wide variety stocked pharmacy manned by qualified staff runs throughout the opening hours. Personalized patient education is offered to include and not limited to drug use, storage, and possible side effects.
Well baby clinic (Immunization clinic):
This clinic run every day of the week except for scheduled for Measles and BCG vaccines which are offered on Friday Only between 8:00 AM to 12:00 Noon. We also offer private vaccines.
Nutritionist consultation:
This essential service is offered every Tuesday between 9:00 AM and 4:00 PM. This service focuses on assessment of needs for children in regard and not limited to breast feeding, weaning, growth and developmental milestones. With many myths surrounding the above we do recommend besides referral when a problem is noted, every child need to see a nutritionist review at 6 weeks of birth, 6 month and 1 year. These visits focus on checking the expected growth and development and thereafter address any deviation early enough.
Contacts Kitengela Clinic
Tel: 0725227717 / 0734800433
Ongata Rongai Clinic
The building housing the clinicWaiting area and reception Gertrude's Ongata Rongai clinic opened its doors in March 2012 to the residents of Rongai and its environs. We provide quality healthcare for children in a serene and child-friendly environment that ensures your child gets personalized medical attention.
Team
Our team comprises well-trained, experienced and dedicated medical professionals who provide comprehensive pediatric care to our clients.The clinic is conveniently situated along Magadi Road adjacent to Tuskys supermarket. Our Services
Services
Accident and emergency services
Outpatient Service
Laboratory
Dental services
Pediatric specialist clinic
ENT clinic
Pharmacy
Wellness center  and travel vaccines
Nutrition clinic  
Opening Hours 8.00am – 8.00pm ( Monday- Saturday)
9.00am – 7.00pm ( Sundays and Public Holidays)Contact Us 0713003387 / 0789656380 / 0708728880
Donholm Satellite Clinic
The clinic has been in existence for years now.We started with seeing tens of patients and  now we see about 200 per day.The focus was providing curative care at the start but now we are driving at preventive health care.We have out-grown the initial building and have had to acquire another to house all our services. Our well-baby clinic now sees over 600 babies a month.All these changes were accompanied by increase in staff numbers.
Special Services
ENT
Eye specialist
Dermatologist
Nutritionist
Physiotherapist
Occupational therapist
Pediatrician
Surgical Clinic
Patients should expect a high level of service because we are completely focused on giving them the best out-patient services.The patients have the advantage of coming to a in pediatric health services. All the staff are trained in pediatric care therefore children get the best services here. Largely we get positive appraisals by our customers, but when we get any negative comments we take them constructively as a way of improving services.
In five years the Donholm Satellite clinic has transformed from a small clinic to a center of excellence in the Eastlands neighbourhood.
They continue to set standards for children's care and their sights are only aimed at getting the better by adding to the number of services that can be provided and improving quality through customer feedback.
We open from 8 A.M. to 8 P.M. every day.
Contacts Donholm ClinicTel: 0723719612 / 020 2385758
Thika Clinic
The clinic is conviniently located within Thika town, at Zuhura Place along Kenyatta Highway, off Garissa Road opposite Tuskys Supermarket with good accessibility to our customers living in and around Thika.
Thika Clinic provides healthcare to children in a serene and child-friendly environment that ensures your child gets personalized medical attention. Backed by a well trained, experienced and dedicated team of medical professionals, the clinic provides holistic pediatric care.
The clinic is an outpatient facility with specialist clinics that cater for both acute and chronic illnesses.
Our Services:
We offer the following services:
Emergency and Outpatient Services
We offer accident and emergency services as well as outpatient care to children with acute and chronic conditions
Laboratory
Our laboratory is well equipped with ultra-modern equipment that perform a wide range og tests to support evidence based care. We also process laboratory requests from practitioners operating near our clinic. The laboratory and its staff are licensed by the relevant authorities.
Pharmacy
Our pharmacy is well stocked with quality drugs to meet the growing need for quality healthcare for children. Besides serving our in-house clients, we attend to walk-in clients who may have prescriptions from outside our facilities and may request for our services. The pharmacy and its staff are licensed by relevant bodies.
 Wellness Center
The Wellness centre provides a wide range of services to prevent illnesses and promote good health. The wellness services also help to detect illnesses which if attended to early enough, prevent future complications. Our wellness services are available every day of the week.
   Wellness Services include:
Immunization against childhood illnesses
Vaccination against preventable illnesses for both children and adults
Vaccination for travellers ( we are approved to provide International Travel Vaccines)
Nutritional assessment and counselling
Pediatric review
Growth monitoring
Health education
Please note Measles and BCG vaccines are given on Fridays 8 a.m – 12 noon.
Dental Services 
We offer unparalleled dental services to children and adults on appointment.
Contacts Thika Clinic
Tel: 0718483088 / 0736520083