Jesus Winner Ministry, Roysambu, Nairobi City County has decided to worship DP William Ruto instead of God. The pastor claimed that Ruto is as holy as God and worshipping him is like worshipping God. He decided to place campaign posters for Ruto in a church and took more than 30 minutes to campaign for him through a big screen infront of the church members.
Even as the choir was ongoing, the screen was displaying "holy Ruto" and making sure everyone could see what he stands for.
Ruto was excited to see the happenings in the church until he put a live link on his Facebook page. While the pastor was preaching, the big screen was showing images and videos of DP Ruto.
The church, which is located in Roysambu has thousands of followers who now believe Ruto is their savior and he will contribute generously towards their projects.
Here is the photo of Ruto being displayed in the church's big screen: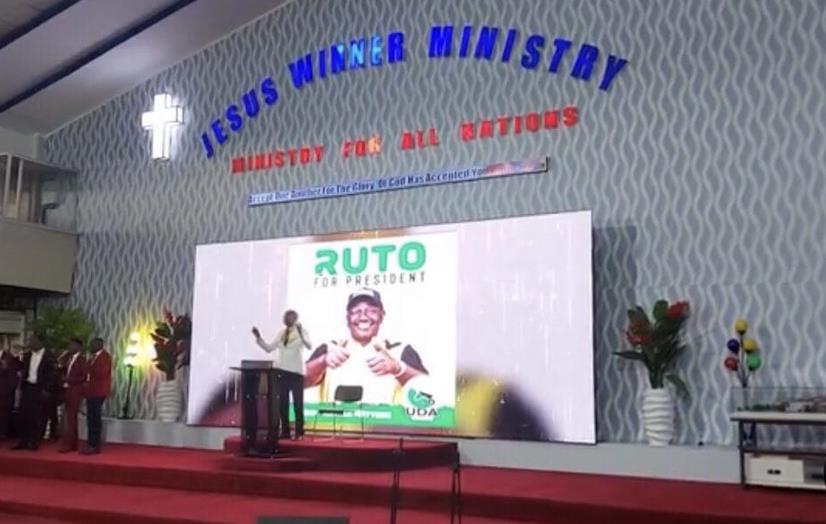 Churches should actively participate in politics but not show open bias.This one in Roysambu decided that they won't pretend anymore.