Kenyans are well known for their prowess in field and track events, even celebrities and the untouchables bow before them. Now it seems another talent has emerged; this is the shocking talent this Kenyan showcased in UK
A British woman is about to alienate herself from the living after it emerged that she lost over Ksh 3 million to a heartless Kenyan man. Judith Stillwell, 61 met Ovi Elias through a popular UK dating website. After spending some time together she decided to give her heart to a man she taught could be a soulmate.
After spending months together, they both moved into her three-bed bungalow in London. They later tied the knot, forcing Mrs Judith Stillwell to change her last name to Elias.
Knowing well that the two were in love and nothing could separate them, Judith had nothing to worry about. Months after their successful wedding, Ovi requested her to give him Ksh 1 million to cater for legal case that was stressing him in Dubai. She gave him the money because he had earlier told her that he deals with property business in Dubai.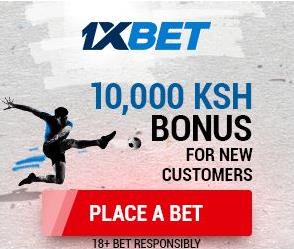 In 2013, they came to Kenya to visit relatives and have Ovi introduce her to the community. She was forced to stay in one cramped room with other relatives. Out of empathy, she decided to uplift their lives soon after leaving the country
'I was so moved by the dilapidated state of the house his father lived in, I paid out thousands to have water and electric showers connected plus other essential repairs. 'says Judith
One morning, as she was busy doing her normal chores, she decided to check her emails using Ovi's laptop.Fortunately, he had forgotten to log out from Yahoo. Out of curiosity she decided to go through the emails and that's when she got a shock of her life
I found a list of 47 women, dotted around the world she'd even contacted some of them – a woman in the States, a "Roz" in Tasmania, another woman in the Philippines and so on.
'Apparently he met them all on dating websites and using the story about a property in Dubai, got them to pay his air fares all around the world' says Judith
That was the moment she realized that she had lost all her 30 year savings to a heartless Kenyan man.
Judith is a retired Primary teacher, who did everything to buy a house and save some cash to push her during old age. She regrets having met Ovi and vows to curse him to the grave.