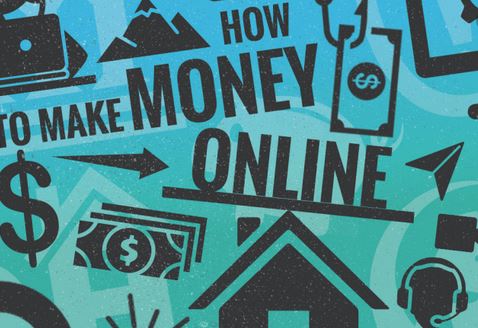 There are several ways to make money online in Kenya in 2021.As a youth, all you need is to know how to make money, how to start and a small capital to start with. But a phone, laptop and internet are also important.
To start making money online in Kenya, do the following:
When you're a blogger, you own your own site where you post content and earn money. To create a blog in Kenya, you'll spend less than Ksh15, 000.Most bloggers are hosting their websites with Bluehost.The company provides free domain registration services. If you wish to get a free domain, click here to visit Bluehost
Bluehost charge as low as Ksh 4,000 per year for web hosting.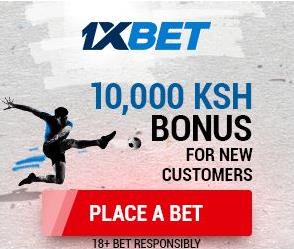 After creating your own website, proceed to create content and start making money. Bloggers in Kenya earn money through AdSense or AdSense alternatives like MGID.To register for MGID,follow this link
The amount of money to earn depends on your traffic and monetization strategy. If you choose AdSense, you'll be making Ksh 50 to Ksh 200 per 1000 views.
You can also opt to make money through affiliate marketing where you market products for companies and get paid commissions. This kind of marketing require a blog or Facebook account for it to succeed. Some of the products to market in Kenya include:
22Bet
Betway
Jumia
Kenya Website Experts
HostPinnacle
Melbet
Betwinner
Affiliate marketing works well with niche blogs.
You have clearly seen people like Eva Mungai earning over Ksh 1.5 million every month from YouTube. What makes YouTube impressive is the fact that one doesn't need capital in order to start. After starting your channel, a lot of work is required in creating content. Majority of YouTubers in Kenya earn through AdSense.
To start earning money from YouTube, your channel must have at least 1,000 subscribers, more than 4,000 watch hours and should be at least 12 months old.
YouTube pays Ksh50 to Ksh 200 per 1000 views in Kenya. The more views your channel gets, the more money you earn.
Another lucrative online business involves selling of betting tips. You need a blog where to post your free tips. If the audience is impressed with the tips, you can charge them to get premium predictions. You will charge up to Ksh5, 000 per month.
To create a blog, you spend less than Ksh 3,000 at Kenya Website Experts.You can follow this link to register one
For those who understand how to analyze matches, bet on football games and make money. The best site to bet with is 22Bet,it gives high odds and up to ksh15,000 welcome bonus.Follow this link to register
Offer web hosting services
Buy reseller hosting packages from companies like Bluehost and Kenya Website Experts then host your clients. This business works well for people offering web design services.
If you are already a student of IT or related courses, make sure you learn how to design websites. This business is lucrative out here.It's estimated that over 20,000 websites are designed in Kenya annually. To design a single website, you'll charge Ksh10,000 to Ksh 100,000.
Sell products on social media.
Another good business to do online in Kenya in 2021 is to sell products online. Online space is big, it accommodates everyone. Products like smartphones, shoes and clothes are easily sold online. Create pages which you'll use to sell the products.
Create and sell Facebook pages
Create Facebook pages, grow them and sell when they are popular. A page with 100,000 followers will be sold for Ksh100, 000 and above depending on niche. It will take you more than 3 months to grow followers to more than 100,000.
Become an influencer on social media
There are many Kenyans who have created groups that promote company products. If you're lucky to have a page with millions of followers, you'll make more than ksh 200,000 per month from promoting products on the page.
You recently saw how Kenyans make millions from academic writing jobs. Students in USA, UK and other developed countries don't have time, most of them pay up to Ksh5,000 per page to have their proposals and projects to be done. Kenyans are good at doing the projects. In Kenya, each page successful done pays Ksh200 to Ksh2,000.
Another business you can try online is to buy and sell domains especially .co.ke extensions. A single domain will cost Ksh 500 but you'll sell the same for more than Ksh 10,000.Several bloggers are making money online through this method.
Participate in online paid surveys
Several online survey companies offer money to members in order to participate in surveys. A single survey will pay up to ksh10, 000.Your work is to register for all the surveys and get paid whenever you participate in one.